What kind of city is Shenyang Like in your eyes? A warm city, a city with long history, a city with very friendly people?
Let's see what foreign students say from Shenyang Medical College.
"I love the weather in Shenyang." , "Shenyang snacks are delicious", "I love the building here". Mentioned Shenyang city, Students all expressed their own opinions.
Weather in Shenyang
Ma Xiu, A 20-year old girl from Cameroon has been studied in Shenyang Medical University for one year. She said:"Cameroon is very hot, so I really like the weather in Shenyang. Here is always cool and sunny. Ma Xiu was fond of Chinese Culture when she was a very little Child and she is very interested in Chinese Language. In order to have a better understanding of Chinese culture and Chinese People, Maxiu chose to study one year Chinese Language before coming to study MBBS in Shenyang.
While a student called 'Ying Xiong-Hero' from Congo has been studied in Shenyang for 5 years. The clear and bright sky have left a good impression on her. I am going to gradaute from this university next year but I really like to stay here because I like this university and city very much. Perhaps, I will find a job or continue study master here.
Beautiful building in Shenyang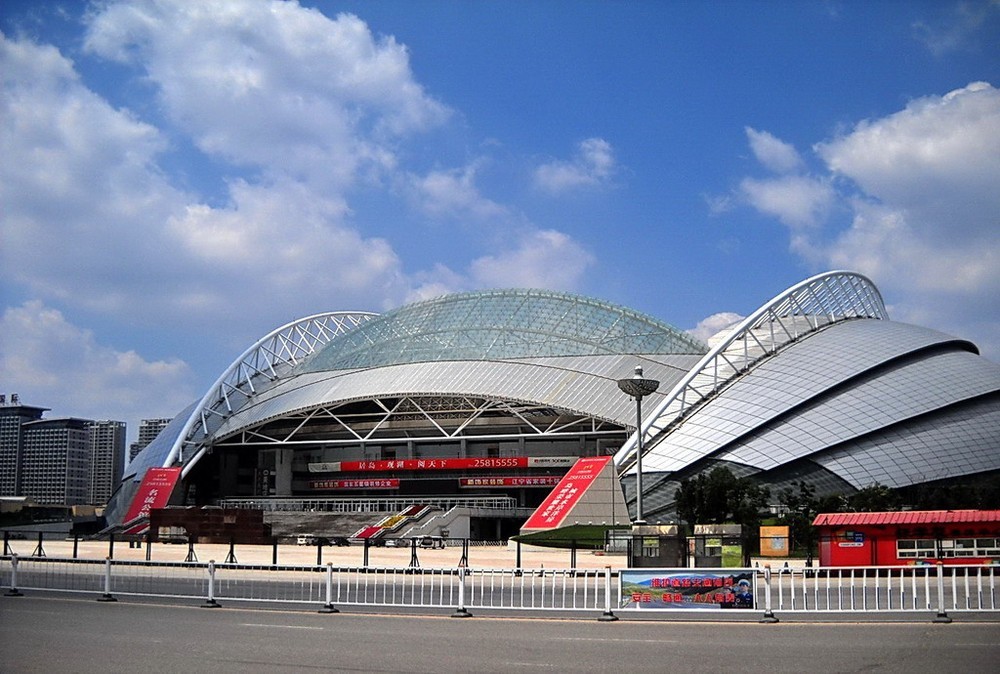 Saying of the Beautiful Shenyang, students are always thinking of the beautiful building. "Ever been to Hunnan Olympic Sports Center, Wuli River Park, Industrial Exhibition Hall,I really think Shenyang city's construction is really awesome. Said by YingXiong-Hero.
Gaolong, from Afghanistan has already fell in love here with an only 11month study in Shenyang Medical University. He took advantage of the vacation time to travel to many chinese cities, but still, shenyang is his favourite.
Delicious food in Shenyang
In addtion, nice snack in Shenyang has also attracked a large number of international students to coming.''I like the food in my school restaurant espacially the 'Baozi' ''said Maxiu. ''Hot pot, chicken rice, potatoes, tomato scrambled egg'' are incrediable delicious. Yingxiong added.

Friendly people in Shenyang
'I LOVE Shenyang people'. Gaolong is really happy he has got so many firends here. He will be always invited to his Chinese friends' houses. Their parents are always kind and freindly to him.' My Chinese classmates also taught him some local language', YingXiong added.
I also love the singer from Shenyang, Like Naying. She can also sing some of her songs.
Our teachers are also very kind to us just like a family member.Last time one of the foreign students broke his leg, our teacher sent him to hospital and took care of him very carefully. YingXiong has already left home for 5 years but due to teachers and classmates here, he didn't feel much strange. It is really happy to live in Shenyang and study in Shenyang Medical College.
Shenyang Medical College Admission
1.Qualifications for Admission
(1)Applicants should be non-Chinese citizens with a valid ordinary-type passport, be in good health;
(2) Age: 16 above and under the age of 30. Excellent student age can be relaxed to 35 years of age. Applicants under the age of 18 should submit the valid documents of their legal guardians in China.
(3)a high school graduate certificate or with equivalent qualification of 12-year education background and pass the exam.
(4)Mathematics, physics and chemistry with 60% of total marks results are necessary for degree courses(Above level C).
(5)All the applicants should have a reliable financial guarantee to pay for the study and living expenses during the stay in China.
2.The Required Application Materials
(1) The Highest Educational Level Diploma which the Education Department issued and transcripts (copy);
(2) Photocopy of applicant's passport. If the applicant has applied for visas in other countries, please provide a photocopy of the visa. If not, then provide us the second and third pages of the blank visa;
(3)Bank Statement;
3. Time for Applications and Registrations
Applications: from March 1st to September 31st
Registration: from October 20th to 31st

4.Ways of contact for admission:
Tel: +86-13656656407
E-mail: admissionoffice@126.com